so now my taxes are really done!
i just paid for turbo tax, printed 29 pages of crap, and now i will wait to get my michigan return. i ended up owing the IRS federal taxes in the amount of $285 bucks, which sucks but whatever. at least i'm getting back a couple of bucks from illinois and a bit more from michigan. thank goodness that is behind me. i have never waited so long to get my taxes filed, totally stressful!

thursday mornings i am usually working at TGIFriday's, but they didn't schedule me so i actually had a thursday off!instead, i slept in until 11:30 a.m. then got some veggie grub with seth at atomix.after which, we went to the MCA for a couple hours to check out the latest exhibits. they had a really fantastic photography exhibition which included some of my favorite female photographers-barbara kruger, carrie mae weems and cindy shurman. it was pretty rad! and we got in free with my AIC badge. double rad!!

after i dropped off seth, i walked to walgreens and picked up more polaroid film and some random crap that i needed/wanted. i took pictures in my neighborhood and walked around for an hour or so. for as chilly as the day was, the sun was shining and that made me happy. i cooked hot dogs and mac n' cheese for dinner and then scanned in the self-portrait i took today with my polaroid. i can't wait for my michigan tax return to show up in my account, because then i can finally buy a semi-good digital camera. whew!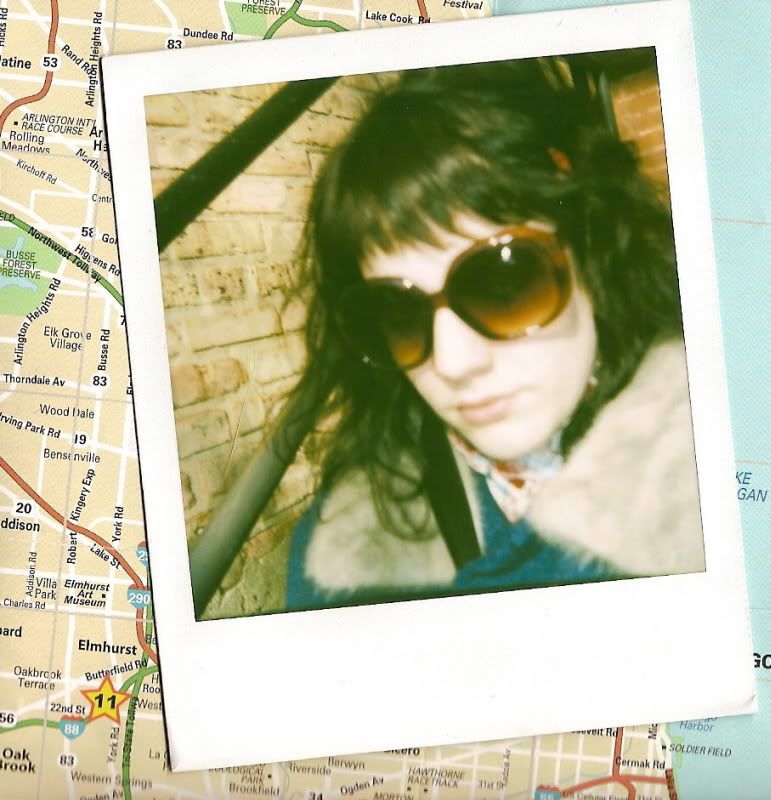 yesterday, i went on an adventure with my friend rob. we drove off to the suburbs to eat at cracker barrel. i took pictures with his digital and will post some pictures soon. especially because we visited the bahai temple near evanston and it was the most beautiful place i've ever seen. seriously! (another reason i wish i had my own camera...)

it really has been a great two days off.
xo